Manju Katyal
Manju Fought Her Cancer Battle With a Positive Mindset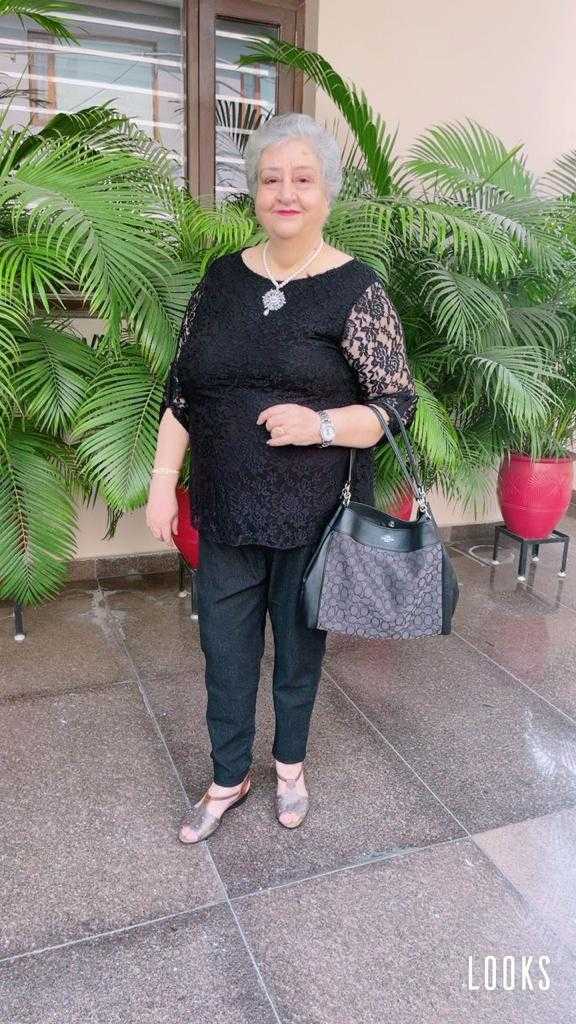 When Manju Katyal was 55, she was diagnosed with stage-four breast cancer. At the time, she remembers feeling as though she had two options for how to react: She could grieve and feel self-pity, or she could look at her diagnosis as a challenge and be ready for her fight against cancer with a positive mind.
Manju chose option number two.
This mindset carried her through the 16 chemotherapy sessions and the 33 radiation sessions that would follow. Manju never let her extensive treatment impact her strong spirit.
One day, during the first of her radiation sessions, Manju felt a little bit scared. But when she stepped up to the machine that would help her fight her cancer, she gave it a warm smile and decided that the machine was in fact her friend. She remembers saying: "Look, you have to see my face for the next 33 days, and I have to see yours. Best is if we become friends. We're in this together!"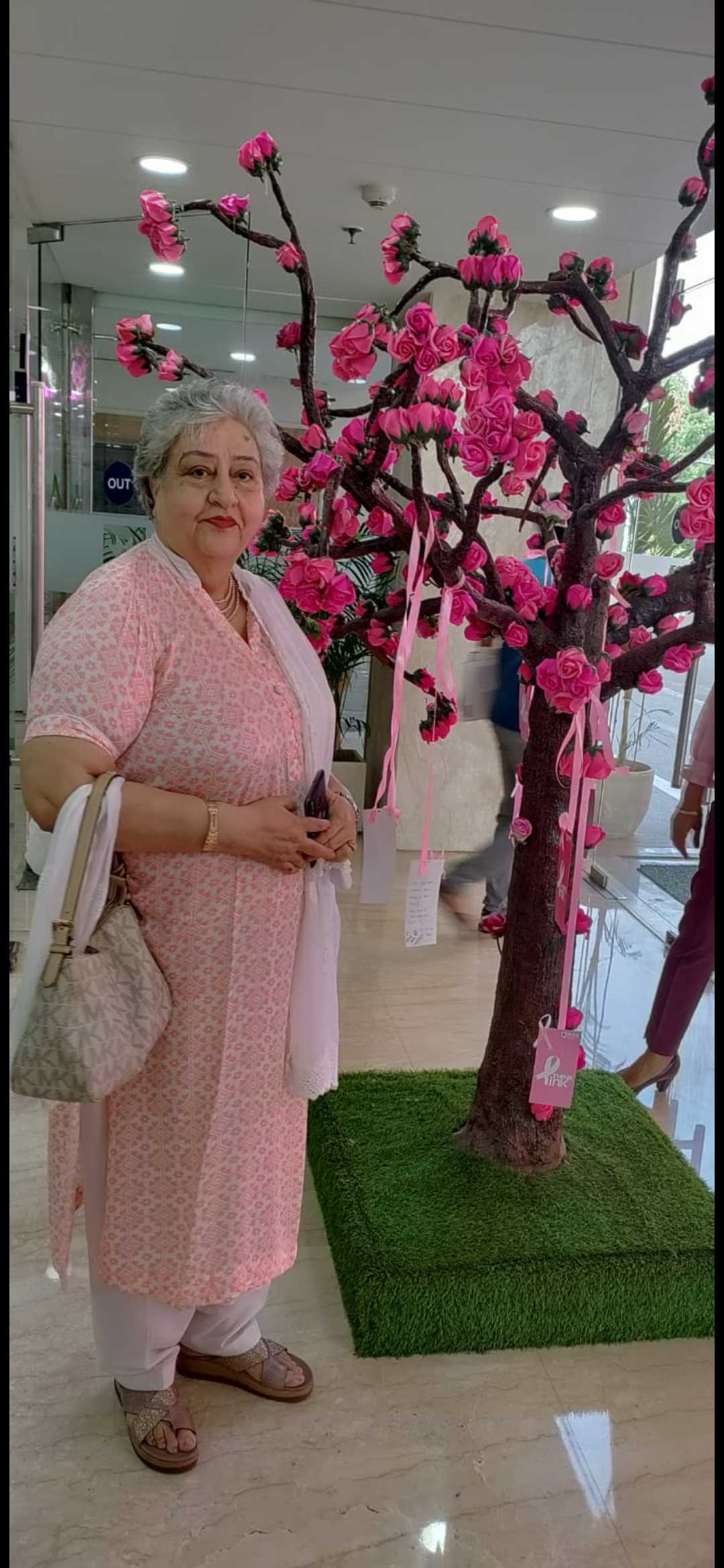 From that day onward, Manju's journey got easier and easier. She didn't experience a single side effect due to the radiation. She has now been cancer-free for two years and says that life is even better now than it was before her diagnosis. As Manju puts it, "Cancer taught me to live better, love better, and enjoy every day to the fullest!"
We are so proud of Manju and inspired by her strength and positive approach. When asked what her advice would be to other cancer patients, she had this to say: "If I could do this at 55, so can you. All you need is a positive outlook and compassion in your heart. But I also understand that this positive attitude needs to come from your family and friends too! And that's why I advise doctors to encourage counselling for family members of cancer patients. We all need to shower each other with love and pure compassion."